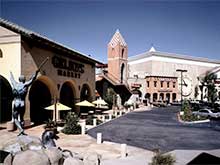 For more than fifty years, we have specialized in Design Build Construction—you purchase the land and we construct the buildings to suit your needs and specifications. Over half a century of experience in site analysis, in-house design, value engineering, production, quality control, and navigating various federal, state and local building codes combine to make Dynamic Builders one of the premier providers of turnkey industrial and commercial buildings in the Los Angeles area.
Site Analysis
To start, we perform a complete analysis of your property that includes the economic as well as market feasibility. This analysis incorporates a myriad of zoning, building code, local, state and federal regulations as well as environmental issues. We also investigate site characteristics to determine the best use of the property and the most cost-effective way to provide an efficient, functional facility that meets your budget restraints.
Value Engineering
From "cocktail napkin" concept to completion, Dynamic Builders continually strives to provide added value to every project. Our value engineering team monitors every aspect of the design process. From construction methods to commodity prices, we are keenly aware of the cost impact of every decision throughout the design process.
Production
We employ experienced professionals to manage every aspect of the building process to ensure your satisfaction. Our field staff members are trained to demand the job site performance our clients have come to expect over the last 50 years. Our innovative production strategies enable us to use the most cost-effective building methods available. Finally, our scheduling system keeps your project on time and on budget from start to finish.
Quality Control
Long ago we discovered that quality doesn't have to cost more. The adage, "measure twice, cut once" has been our theme for decades. The efficiencies we implement throughout the design and production process ensure that the building quality exceeds your expectations.
To find out more about how we can help you with your project, please contact us today.